Animated Templates
Buy Any 3 Templates for $119! $147
Looking to set your email apart from the rest of the inbox and draw attention to your emails? Several businesses found that adding animation increases engagement. You'll receive mobile-responsive templates that are sure to excite your customers. Looking for us to create a custom animation for you instead? Email us!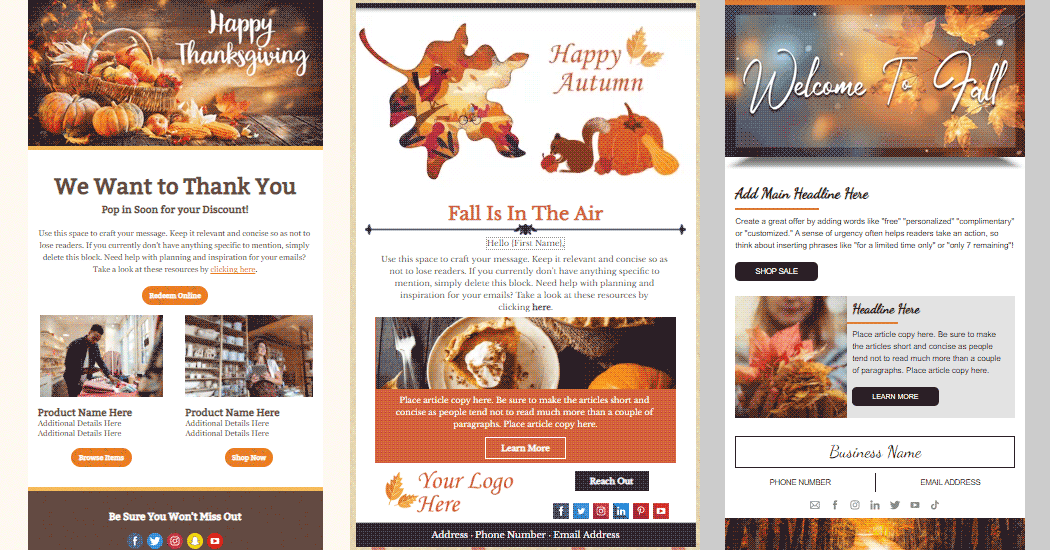 Add 3 To See Your Discount
If purchasing three or more designs, the total cost will be reflected in your cart on checkout.

No Payment Info Needed
A work order for payment will be emailed to you after your design request is submitted.

Added within 24-48 hrs
Your templates will be placed in your account. Have questions? Call 866-289-2101.