Save Time and Get Professional Results
Whether you're looking to launch an email marketing campaign to engage customers, educate visitors with an awesome website, rebrand your business with a new logo, generate awareness on social media – our designers we have the experience and guidance you need to achieve the results you want.
What Constant Contact
can do for you.
Click Get Started on the design service that describes your needs, fill out your contact details, and we will be in touch shortly!
$79 Campaign Design
A professional template designed by matching the look and feel of your website, no consultation needed.
$299 Premium Design
Are you looking for something custom? Get a top-notch template designed to fit your specific needs. You will work directly with your designer, and the service includes two rounds of revisions! Learn more about our Premium templates.
$30 Animated Templates
Capture your reader's attention with an animated template! We offer a variety of categories such as seasonal, holiday, and business industry animations.
$199 Logo Designs
Represent your business brand with a sleek, new logo! Your designer will provide you with three different mock-ups, you choose your favorite, and additional customizations can be requested as needed.
$299 Video Ads
Get a customized and branded video ad for your next social media post. Nothing is more engaging than a video to help generate interest and new leads for your big sale or marketing push.
$249 Landing Pages
Get a simple, one-page Landing Page that can either be shoppable or lead generating to fit your needs.
$99 Social Promotions
Have an upcoming holiday sale, one-time promotion, or need a general attention grabber for your next social media post? We'll provide two promotions so you're well and prepared.
$199 Social Setup
Our designers will help you get a jump-start in the world of social media by creating a professional profile picture, story, post, and your choice of banner to use on multiple social media platforms.
Have an idea for your next marketing push but are unsure of how to get started? Have you tried Video Ads? We will take your vision, develop a solid and targeted ad, then provide you with the final video.
We can also format it for multiple social platforms of your choice to make it even easier to expand your presence.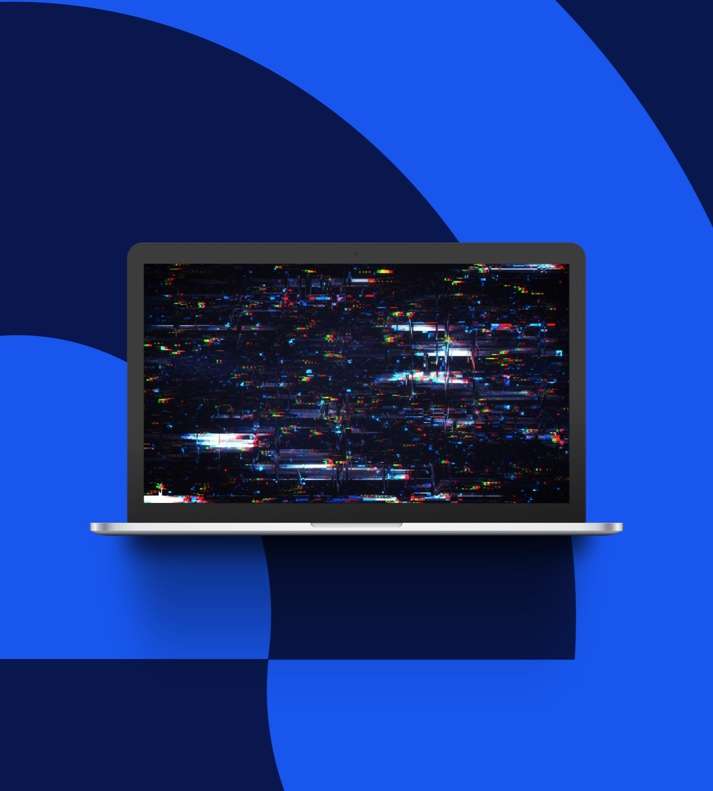 Helping Customers.



One Design At A Time.
Our goal is to make your small business successful and build a solid reputation online.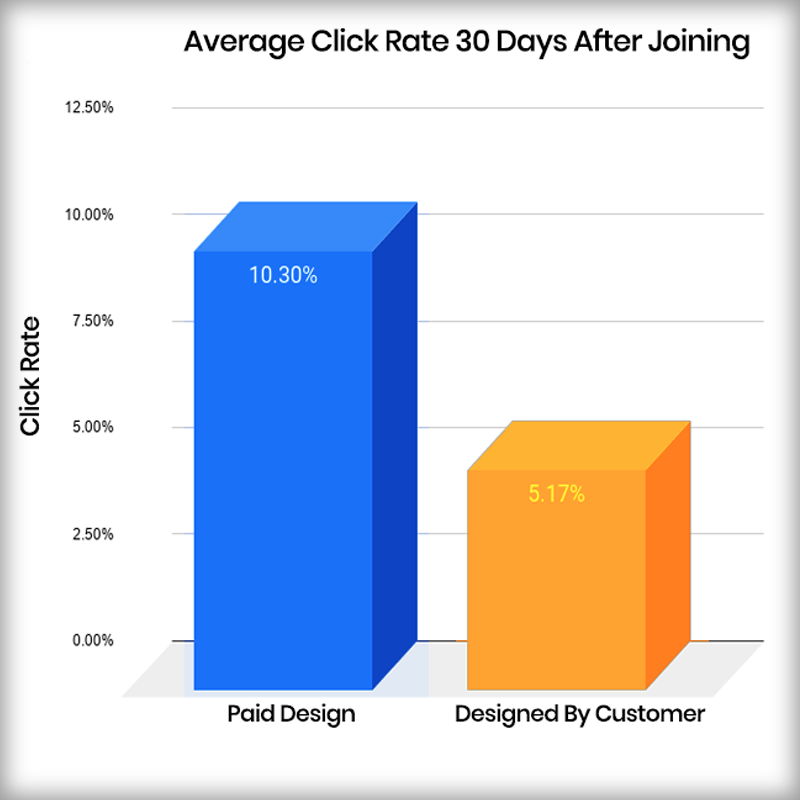 Why Choose Constant Contact
To Design Your Marketing?
Double your click rate – double your orders with a design from Constant Contact! Let our team of designing experts help you leave a lasting impression on your customers from the moment they see what your business is all about.
*Data was captured on October 2020 – February 2021
View examples of our latest and greatest Premium Email Template creations.
Let's work together on creating your success!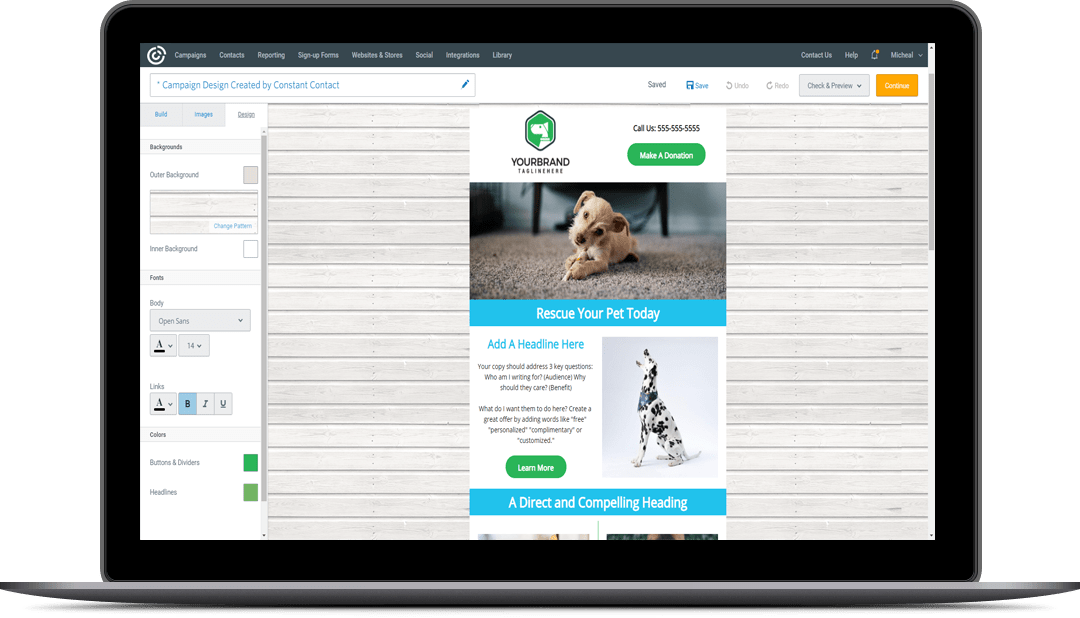 Designs can get complicated. You're going to have questions, and that's normal—we are here to help! Our designers live and breathe this stuff every day, so no one is better prepared to give you the guidance you need when you need it.
Grow Your Email Lists Faster
Nearly triple your list growth rate using our designs. Constant Contact is a trusted partner in helping small businesses, nonprofits, and individuals work more innovative. With all the tools you need to market your ideas, we make it easy to quickly and affordably build a professional brand online, attract customers, and sell more products—helping you achieve real results.
*Data was captured on October 2020 – February 2021